The new season of LaLiga Santander brings passion and excitement with every heartbeat.
LaLiga in the new season plays an innovative campaign on a global scale. He starts with a video teaser in the lead roles: LaLiga Ambassadors, Vero Boquete, Fernando Sanz, Christian Karembeu, Fernando Morientes and Gaizka Mendieta and "heartbeat", which can be divided around the world.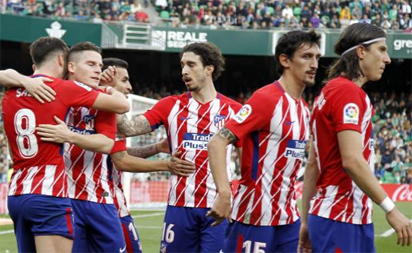 These ambassadors take on important work to distribute LaLiga's heart rhythm among international influential persons, celebrities and key media representatives in their native cities.
READ MORE: Man Utd ahead of Real Madrid, Barcelona as Forbes names most valuable sports teams [See top 10]
In more than 20 countries, influential people, celebrities and the media will share reactions and messages after receiving boxes containing the heartbeat of the greatest football spectacle in the world.
In addition, many of these popular personalities will travel to Spain to experience the personal, emotional premiere of the LaLiga Santander season 2018/2019.
"We strive to become a leading brand not only in the world of sports, but in the world of entertainment," says Enrique Moreno, Global Brand Director at LaLiga.
As part of this campaign, LaLiga will impact more than 4 million people worldwide through its social networks, followed by 60 million users in more than 10 languages, in addition to affecting the networks of LaLiga Santander clubs.
During the first round of LaLiga Santander, viewers will live a unique experience in this innovative campaign, in which LaLiga commits to "feel the heartbeat" with all its fans throughout the football season.
Connected