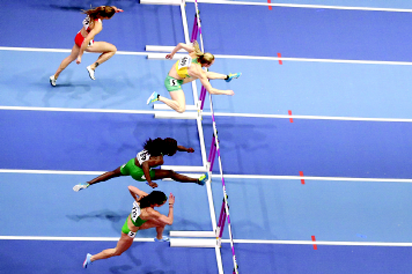 Less than 30 days before the start of 2018, within the International Association of Athletic Federations (IAAF), the Continental Cup, the African Athletics Confederation (CAA) has selected 77 athletes to represent the continent.
The competition is scheduled to be held from September 8 to September 9 in Ostrava, Czech Republic.
The 21st African Senior High School Championship, held in Asaba, Delta, from August 1 to August 5 was used to select the African team for the Continental Cup.
CAA reported on its website on Tuesday that in South Africa there were 20 athletes, 16 athletes from Nigeria, in Kenya nine, in Morocco six, and in Egypt and Ethiopia – four athletes respectively.
Others chose Botswana with three and Cote d'Ivoire, Burkina Faso, Tunisia and Algeria with two athletes each, while in Cameroon, Ghana, Guinea-Bissau, Burundi, Swaziland, Uganda and Djibouti, there is one athlete in team.
Names of Nigerian athletes: Toby Amusan (100 m, 4х100 m), Slava Nathaniel (400 m. Obstacles, 4х400 m), Grace Anigbata (Triple jump), Temilola Ogunrinde (Hammer), Kelechi Nvanaga (Javelin).
Other Nigerian athletes are the Okagbare Blessing (4×100 m), Udo Gabriel Joy (4×100 m), Rosemary Chukwuma (4×100 m) and Esse Broome (Long Jump), Cioma Onykere (Diskus), Divine Odudur (male 200 m), Abajo Oyeny (110 m. Obstacles) and Chukwuebuka Enekwechi (Shot Put).
The rest – Yinka Ajayi and Mercy Ntia-Obong were called reserves in women's 4x400m and 4x100m relay teams respectively, while Chidi Okezie was chosen as a reserve in the men's 4x400m.
The athletes listed for women 4×400 m in Ostrava are Caster Semenya from South Africa, Nigeria Slava Nathaniel and Botswana Christina Botloswe, while South Africa – Phora Tapelo, Bobvanka Bobvanska and Botswana Gardens Bobsvana and Nigel Amos – were named in the detachment for men 4×400 m for Africa. (NAN)
Connected